Adding a summer house into your garden
Privacy can sometimes be difficult to find, especially if you live in a crowded family household, and that's why summerhouses are very beneficial. They provide the opportunity to spend some time away from the fancy gadgets in the house, and enjoy the peace and quiet in the garden.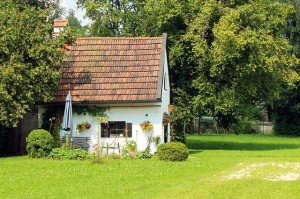 Summerhouses can provide a cosy cabin type feel, and you can enjoy the fresh air and warm weather while reading a book, without the sun glaring in your eyes. Just spending time in the summerhouse for a couple of hours a day in the summer can be really refreshing and they can help you put your thoughts into perspective.
Too many households become too preoccupied with the latest innovations but a simple summerhouse can make the world of difference to your lifestyle, and it can actually be a place of meditation where you become refreshed.